2020 Toyota Prius Gas Mileage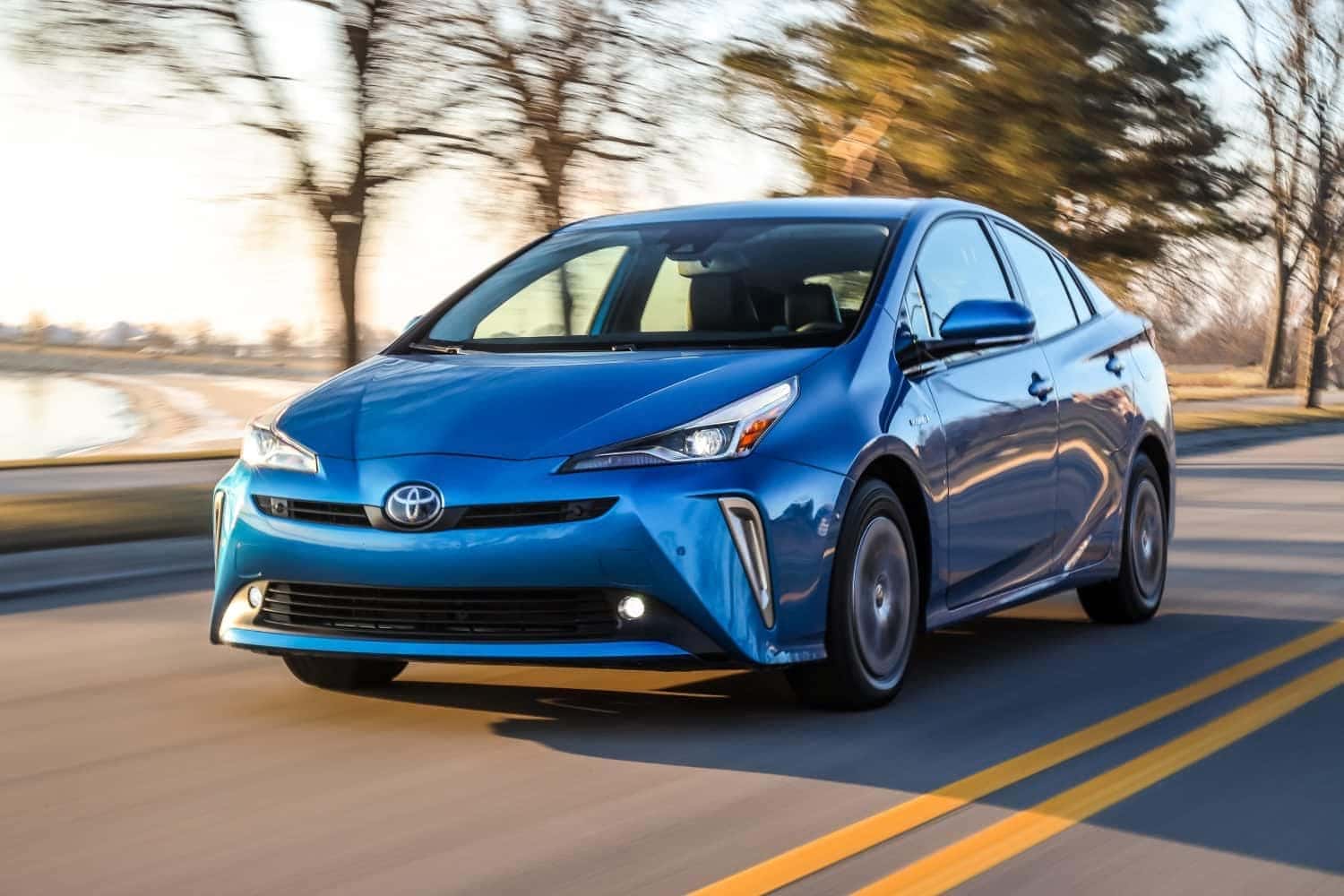 If you're thinking of purchasing a fuel-efficient vehicle for your Cedar Park commute, then you've probably considered buying a hybrid. Hybrid vehicles are well-known for their ability to sip gas as they cruise along Austin streets while also having the next-generation features you want for your commute. The Toyota Prius is probably the first car that comes to your mind when you think of a hybrid – and for good reason. The Toyota Prius was the first mass-marketed hybrid vehicle and debuted in 2001. Today, the 2020 Toyota Prius offers superior fuel economy at driver-friendly pricing. Learn more about the Toyota Prius gas mileage and drivetrain with Toyota of Cedar Park, then contact us when you're ready to experience the Toyota Prius Hybrid MPG in person.
Toyota Prius Hybrid MPG
The Toyota Prius is classified as a hybrid vehicle, meaning that it uses a combustion engine and an electric engine to give you exceptional fuel economy for your Leander trips. The Toyota Prius boasts a 1.8L 4-cylinder engine and electric motor-generator for each of its trim levels. The Toyota Prius MPG varies by trim level, so we've broken down the Toyota Prius gas mileage for you below:
Toyota Prius Eco: 58 MPG City/53 MPG Highway* EPA-Estimated Fuel Economy
Toyota Prius LE/XLE/Limited: 54 MPG City/50 MPG Highway* EPA-Estimated Fuel Economy
Toyota Prius LE AWD-e/XLE AWD-e: 52 MPG City/48 MPG Highway* EPA-Estimated Fuel Economy
The Toyota Prius Eco has a higher fuel economy due to its innovative design. Specially designed tires and a more aerodynamic build make it easier to maneuver and helps save on fuel. The Prius LE AWD-e and the Prius XLE AWD-e come with an AWD powertrain, which slightly lowers their fuel economy ratings.
Toyota Prius AWD-e Powertrain
For the 2019 model year, the Toyota Prius was redesigned with an all-wheel-drive-e (AWD-e) powertrain option. The AWD-e feature was continued on the 2020 model and is optional. The AWD-e will lower your Toyota Prius MPG slightly, but Georgetown drivers may have greater peace of mind knowing that their Prius is prepared for inclement weather or rough terrain. We've listed what you can expect from a Toyota Prius AWD-e powertrain below:
Increased traction in the rain and snow
Easy navigation on dirt or gravel trails
EPA-estimated combined 50 MPG* fuel economy rating
Additional traction up to 43 MPG (the highest MPG for any vehicle equipped with AWD)
Toyota Safety Sense P™ (TSS-P) standard on AWD-e trim levels
Currently, the AWD-e powertrain is only available on the top Toyota Prius trim levels, the Prius LE AWD-e and the Prius XLE AWD-e. If you want to upgrade to these configurations, you can take advantage of additional features like heated seats, a heated steering wheel, wireless phone charging, and more!
Test Drive The Toyota Prius at Toyota of Cedar Park!
The Toyota Prius Hybrid MPG will help you save money while you cruise through Cedar Park on your errands or on your Austin commute, much like all of our Toyota hybrid models. Learn more about the Toyota Prius MPG when you explore the Prius up close in our online model showroom! When you're ready, you can contact our finance team to begin the car buying process. We look forward to hearing from you!
Learn More at Toyota of Cedar Park
When you pick out your Camry exterior color or interior color, you're customizing your Austin the way you want it and making sure that you're driving like you. Thankfully, there are a wealth of Camry colors to pick, inside and out. What's more, when you buy from a dealership like Toyota of Cedar Park, you're getting a…

The 2022 Toyota Tundra is one of Toyota's most exciting upcoming vehicles, an all-new upgrade to the iconic Tundra full-size truck. The all-new 2022 Tundra comes with two engine options – including a hybrid model – a new 10-speed automatic transmission, a huge towing capacity, and a whole host of advanced interior features designed to…

The first question when you are looking for a new compact SUV is to address the question of price. The classic Toyota RAV4 is designed for adventure and family activities. It has earned its reputation as the NHTSA 5-Star Overall Safety Rating. It is clear why this is the case. The 2021 Toyota RAV4 configurations…