Does Your Toyota Need New Brakes?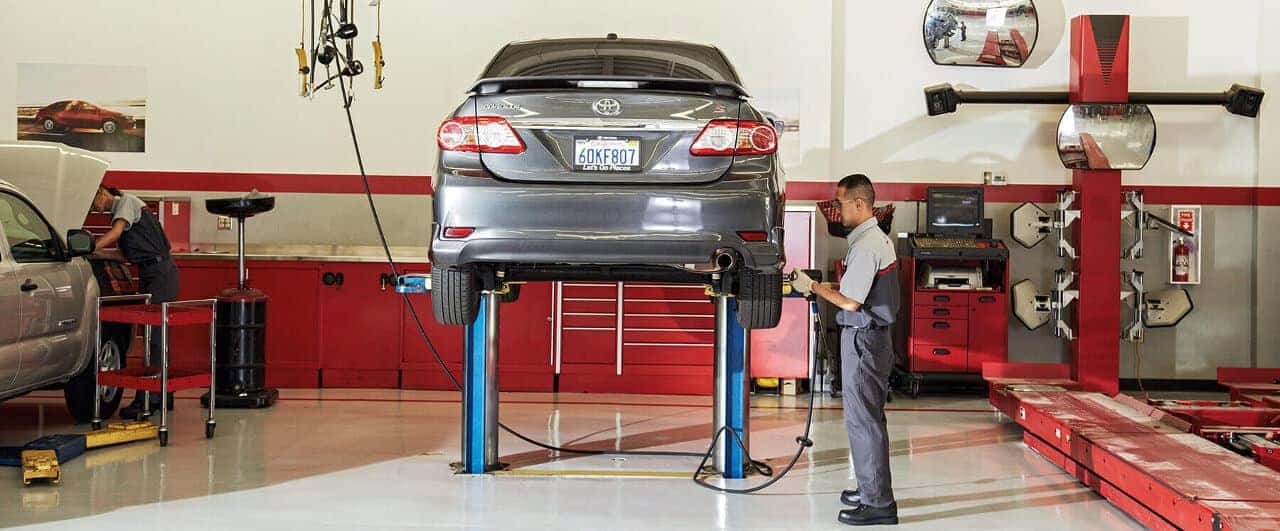 Your Toyota brakes are one of the most important safety systems in your vehicle. Without them, maneuvering in Austin traffic is difficult, and emergency stopping is impossible. Follow these tips to determine if you're Toyota needs new brakes and, if it's time for a repair, bring it to the service center at Toyota of Cedar Park and let us take care of you right. We take care of everything from wiper blades and battery replacements to serious engine repairs.
The Signs that Your Toyota Brakes Need Attention
Squalling: Most brake pads are manufactured with wear indicators that emit a loud screeching noise as the pads wear down. Continuing to drive while the wear indicator is squalling is not just annoying, but it can damage the rotors as well.
Pulling: Uneven brake wear can cause the vehicle to pull to one side or the other when the brakes are applied. Leaving this problem untreated can cause dangerous fishtailing during emergency braking maneuvers.
Pulsing: As the brakes pads wear down, the adhesive that holds them in place can leak out over the surface of the pad. This leakage can cause the brake pedal to vibrate or pulse when applied. A vibrating brake pad is unreliable and should be replaced immediately.
Clicking: Some brake pads are held in place by clips, bolts, or special pins. If these devices wear down, they can cause the brake pad to wobble, which can lead to a clicking noise when the brakes are applied. Ill-fitting brake pads can lead to brake system failure and should be replaced.
Slow Response: You might find your brakes are still working, but slowly. Downhill driving or "riding your brakes" can cause the brakes to fade over time and prevent them from stopping as quickly as they should. If it takes more for your vehicle to come to a full stop than it should, it's time to speak to a professional.
Get Your Brakes Checked at Toyota Of Cedar Park
If you notice any of these issues and worry about what it means for your Georgetown commute, schedule an appointment with the service technicians at Toyota of Cedar Park. Contact us today or drop by our service center in Cedar Park, TX.