5 Signs Your Car Needs A Tune-Up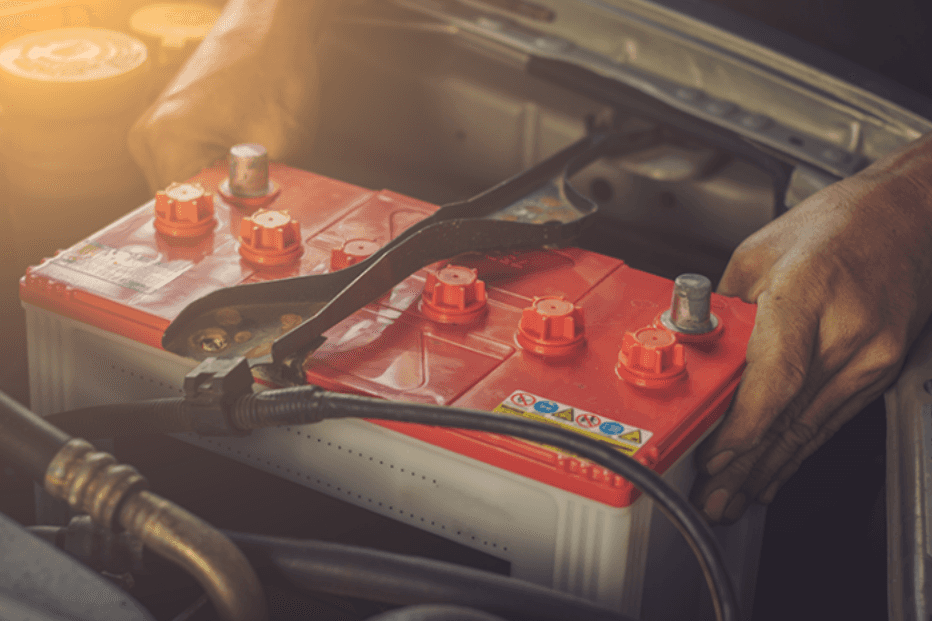 Every vehicle is different, which makes it harder to know when it's time for your next tune-up. Typically older vehicles that have non-electric ignitions should be serviced at least every 10,000 to 12,000 miles or yearly. Vehicles that are newer with fuel injection systems and electronic ignition should be serviced every 25,000 to 100,000 miles without needing a serious tune-up.
Whether your car is an older or newer model, the service professionals at Toyota of Cedar Park can help keep it running in peak condition! Here are five signs your car, truck or SUV may need to come into our service department for a tune-up:
1 Decreased Fuel Mileage
Fuel mileage is quite difficult to monitor unless your vehicle has an MPG monitor, but if you've been driving your vehicle a while you should notice this drop in fuel efficiency. There are many factors to take into account when determining your vehicle's fuel economy, including the operation of your engine, the performance of your emissions system and especially how your vehicle drives.
Did you know: poor wheel alignment can drastically affect your vehicle's gas mileage, but it can also be a strong indication there are other problems occurring under the hood. You can avoid further damage by getting a tune-up based on the schedule previously mentioned above.
2. Weird or New Noises
Have you heard any strange noises that you're not familiar with coming from your vehicle while driving? Some of these noises may be harmless, but it may very well be a serious indication that your vehicle may have a new problem.
For example, a thumping noise could mean that a part is loose; a screeching noise could be a sign that you're low on fluids. There is a series of interconnecting moving parts in order to continue running smoothly. If any of these parts become loose or broken, it may cause noises, and those noises will get louder and worse if your car isn't serviced.
3. Diminished Braking Capacity
We know safety is important when you're driving, and the brakes in your car are as important as your air-bags. They should be responsive, functional and of course effective while driving. You may not know when you will need that extra braking capacity, especially since all brakes decline gradually on their own.
This is why having your car in for its regular tune-up is ideal. It allows you and your mechanic to determine if your brakes need to be serviced. So, before putting yourself and your vehicle in danger you should go in for a tune-up. The brakes in our vehicles continuously decline, so it is important that we get our vehicles serviced.
4. Ignoring Warning Lights
If you have noticed any warning lights, it is probably your vehicle's way of requesting a tune-up. People often don't take their warning lights seriously – like the check engine light – which usually results in more costly repairs.
5. Engine Refusing To Start
If your engine is struggling to start this could be a sign of several issues, most of which are preventable if you are proactive with your tune-up schedule. It could possibly be that the spark plugs in your vehicle are misfiring and preventing your vehicle's engine from turning over.
By simply replacing one of these spark plugs, you can save on time and costs with your mechanic. A regular tune-up is important because these issues can be caught early on, so you won't cringe from costly repairs.
No matter which of these signs you have noticed happening to your vehicle, you should be looking to schedule your next tune-up at the Toyota of Cedar Park service department. Our team is here to identify issues and talk you through what's going on under your vehicle's hood.
If your vehicle is overdue for maintenance or a tune-up, bring it to Toyota of Cedar Park. Our service department is located at 5600 183A, Cedar Park, Texas 78641. We look forward to helping you keep your vehicle in the best condition. Our service hours are Monday – Friday 7:00 AM – 7:00 PM and Saturday 7:00 AM – 5:00 PM.
Give us a call at (512) 960-3961 or schedule your service appointment online anytime. Visit your local Toyota dealer in Cedar Park, TX; just a short drive from Austin. Experience the difference!