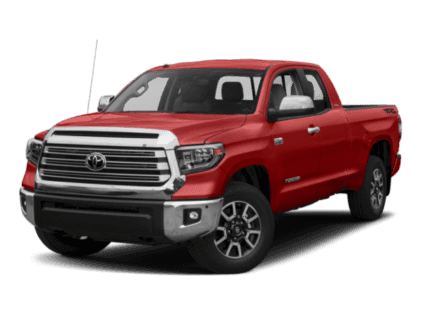 2018 Toyota Tundra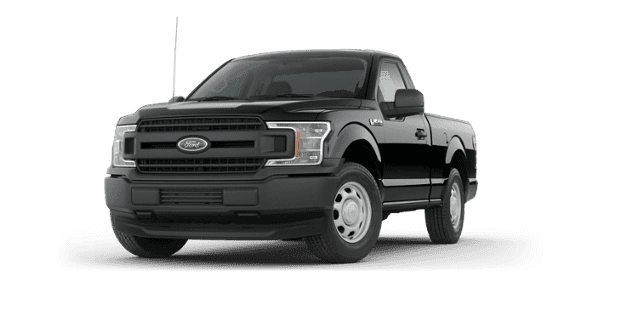 2018 Ford F-150
2018 Toyota Tundra vs. 2018 Ford F-150
More About the Tundra View Tundra Inventory
If you're shopping for a new truck that offers advanced standard safety equipment, impressive long-term reliability, and more of the features you want at no additional charge, the clear choice is the 2018 Toyota Tundra. To demonstrate, the experts at Toyota of Cedar Park have compared the Tundra to the 2018 Ford F-150. In every category, the Tundra outperformed the Ford, making it our top pick for your Austin and Round Rock commutes.
Safety
To keep cabin occupants safer, the front and rear shoulder belts of the Toyota Tundra are designed to adjust, accommodating passengers of differing heights. Only the Ford's front safety belts are height adjustable, meaning they may not offer adequate protection to rear passengers in the event of a collision.
The Tundra offers better control as well with a powerful standard braking system that brought the big truck to a full stop from 70 mph in just 189 feet in Car and Driver testing. The Ford's weaker braking system required as much as 206 feet to perform the same task.
Reliability
Toyota trucks are designed to last, and to make sure they do, the automaker provides complimentary basic maintenance for the first two years or 25,000 miles. Ford doesn't pay for maintenance on the F-150.
Features
The Toyota Tundra is loaded with appealing standard features like:
One-touch power driver's window
Power remote exterior mirrors with heat
Bluetooth wireless connectivity for easy hands-free calling
The Ford F-150 can be equipped with the convenience of one-touch windows, heated exterior power mirrors, and Bluetooth connectivity, but drivers will have to pay extra to get them.
The Toyota also offers optional rearview mirrors that automatically adjust to make backing easier. The F-150 cannot be equipped with automatic rearview mirrors.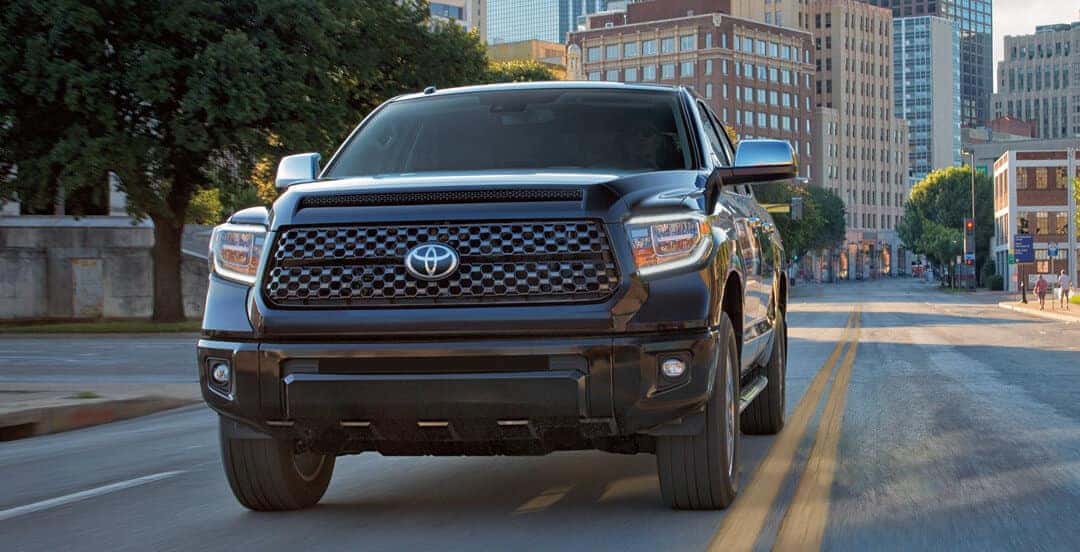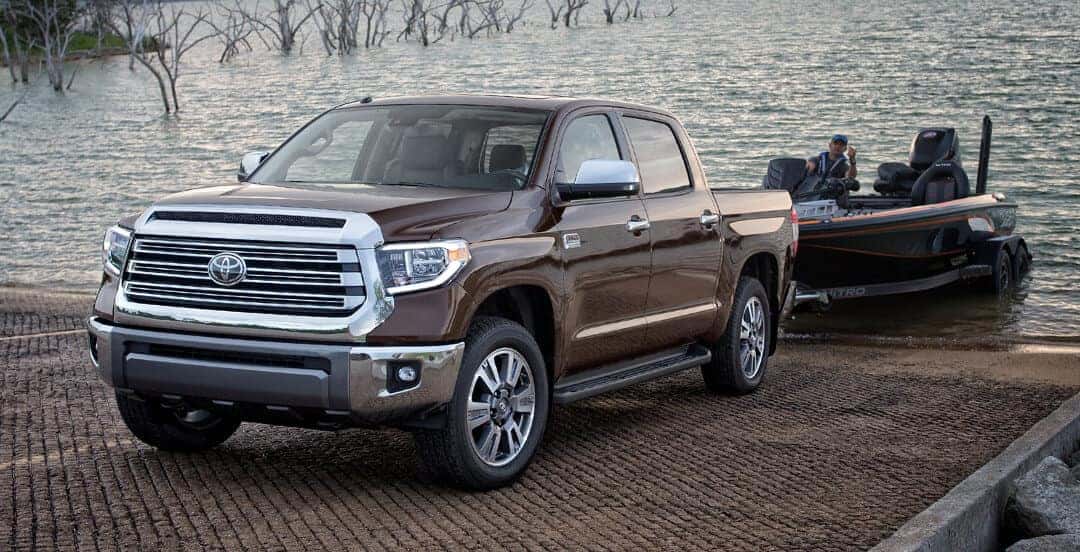 Test Drive the 2018 Toyota Tundra at Toyota of Cedar Park
To learn more about our comparison of the 2018 Toyota Tundra and the 2018 Ford F-150, schedule a test drive today. Contact Toyota of Cedar Park or visit our showroom in Cedar Park, TX to get started.